People
The most valuable assets to any successful business are the employees working productively within their organization and their ability to leverage external relationships for the benefit of their clients and investors. We believe, as with our investors, the collaboration and coordination of highly qualified and skilled individuals working as a team for a common goal are more valuable as a whole and have a greater probability for success than operating independently.
The founding principals of Capital REIT have more than 60 years of commercial real estate experience in acquisitions, development, leasing, asset management, and portfolio management. They have purchased in excess of $2.5 billion of commercial real estate for various ownership structures. The principals have built strong and reliable relationships with commercial real estate brokers, developers, investment bankers, lenders, and owners.
Our operating companies are continuously focused on attracting and retaining self motivated and highly skilled professionals. We strive to create a sense of ownership and pride for our employees. The productivity and success of our employees allow for the cultivation of strong partnerships.
Executive Management Team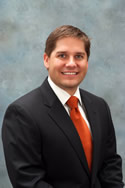 Derrick M. Davis, CCIM
President/Managing Director
Derrick M. Davis founded Capital REIT Investments and leads its investment and capital raising activities. Derrick has a broad and diverse professional background with experience structuring, acquiring, and asset managing commercial real estate investments for various ownerships and users.
Most recently Derrick was a Director of Acquisitions for DDRS where he was responsible for sourcing, negotiating, and closing multi-tenant assets under tenant in common, private placement, and REIT structures. Prior to joining DDRS, Derrick worked with a private equity fund overseeing the acquisitions and dispositions of single tenant assets. He spent five years working for Haverty Furniture Company, a regional big box retailer. He was accountable for the review and performance of all real estate investments and varying lease obligations. Derrick also has experience working in real estate finance and mergers and acquisitions with an investment bank and a commercial brokerage and management company.
Derrick is originally from Greenville, South Carolina and attended Clemson University. He received his degree in Finance/Real Estate and holds several designations including CCIM (Certified Commercial Investment Manager). Derrick is involved with CCIM, CoreNet Global, International Council of Shopping Centers, Society of Industrial and Office Realtors, and the National Association of Industrial and Office Properties. He is also active in the Clemson Alumni Association, Create Your Dreams, and Georgia State Golf Association.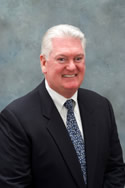 Victor Moore
Principal/Executive Vice President-Operations
Victor R. Moore, with his entrepreneurial approach to real estate investments and his extensive knowledge and expertise in the industry, is a key addition to the executive management team and a principal at Capital REIT Investments. Vic is responsible for the overall coordination of the investment process and the daily operations of the company.
Prior to joining Capital REIT Investments, Vic spent three years in the TIC industry with DBSI where he led the acquisition process for the Southeastern Region. Over the past thirty years he has held senior positions with a number of prestigious investment management companies. These include Lend Lease Real Estate Investments, where he was a Principal of the organization responsible for portfolio management and CB Richard Ellis Investors, where he was an Executive Managing Director and responsible for portfolio management, marketing, and client reporting. He has successfully led a number of essential business units including acquisitions, asset management, portfolio management, and client relations.
Vic is a native of the Atlanta area where he received a Bachelor of Business Administration, with an emphasis on Real Estate and Finance, from the University of Georgia. He has a long history of service in the industry and the community. He is a past member of a number of industry organizations including the Urban Land Institute and the Pension Real Estate Association. He regularly participates in the International Council of Shopping Centers and the National Association of Office and Industrial Property conferences. In the community, Vic is the past president of the local HOA and board member of Life University.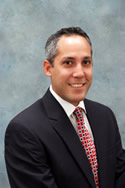 Kevin Lagac
Principal/Executive Vice President-Acquisitions
Kevin J. Lagac is a Principal and serves as Executive Vice President of Acquisitions for Capital REIT Investments. Kevin is responsible for sourcing, underwriting, negotiating, and closing new acquisitions. He has more than 15 years of experience in the commercial real estate industry. Prior to joining Capital REIT Investments, Kevin was with DDRS, one of the largest tenancy in common companies in the US, where he served as Director of Acquisitions in the Southeast Region. He worked as a Director of Acquisitions for Prudential Real Estate Investors focused on acquiring office, retail, apartment, and industrial properties. Kevin has been involved in nearly $1 billion of commercial real estate acquisitions throughout the southeastern United States. Kevin also has experience managing individual property operations and portfolio performance.
Kevin is originally from Massachusetts and attended Bentley College in Waltham, Massachusetts where he received a Bachelor of Science Degree in Finance in 1991. Kevin is an active member in the International Council of Shopping Centers. In his spare time, Kevin enjoys golf and spending time with his wife, Kelly, and children, Sam and Harper.